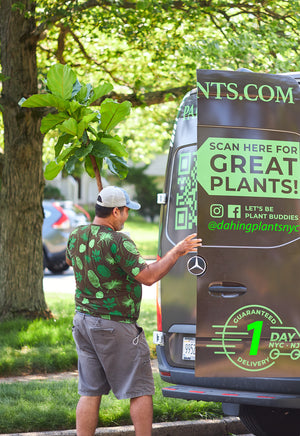 Free Local Delivery over $99
delivered with our own van and driver for the safest and smoothest arrival.
This collection contains all the houseplants that are VERY BIG, we have plants that are as tall as 9ft! And don't worry about bringing it up the stairs, because we will do that for ya!